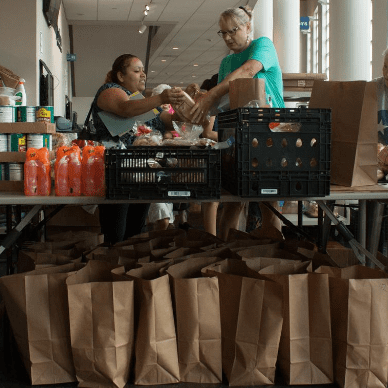 We are a client-choice pantry!  Our clients can choose which items they would like to receive including non-perishable foods, fresh produce, meat, and dairy. 
The pantry is open Mondays and Wednesdays from 9 am – 12 pm.  At this time, we are offering curbside pickup reservations.  To make an appointment click the button below.
Due to the high volume of requests, it is highly suggested you schedule your pickup time 2-3 weeks in advance. For questions concerning the food pantry or your pickup reservation, please call 281.290.4922 or use the website chat feature in the lower right hand corner.
---
The Restoring Hope food pantry is closed December 19 through
January 3. It will reopen on January 4. You can start making
January appointments on December 19.
La Esperanza Restauradora despensa de alimentos esta
cerrada del 19 de Ficiembre al 3 de enero. Vovera a abrir el 4 de
Rnero. Puedo comenzar a hacer citas para Enero el 19 de
Diciembre.
Assistance is available for people who are experiencing an emergency situation or crisis including loss of a job, reduced work hours, a health crisis, car repairs, or loss of services.  We assist with budget counseling, food, furniture needs, rental or mortgage assistance, and disconnect notices for utilities. 
You must show proof of need: eviction notice, late notice, or disconnection notice.  We assist clients living in the following zip codes: 77379, 77388, 77068, 77069, 77090 (North of 1960 and West of I45), and 77375 (if in the KISD).
Appointments are scheduled with clients to better assist them in their time of need.  Our goal is to assist people as they use their gifts and talents to get back to financial independence. 
If you need assistance, please call us at 281.290.4922.  Scheduling an appointment does not guarantee assistance.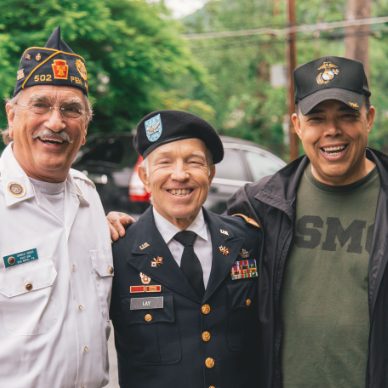 On the 3rd Thursday of each month, we host Veterans and their families for lunch, fellowship, and support.  We have various Veteran support representatives in attendance as well.  Our goal is to give Veterans and their families a safe and loving place to form relationships with fellow veterans and experience the love of Christ.
Greater love has no one than this: to lay down one's life for one's friends. -John 15:13
If you are a veteran and would like to attend our monthly luncheons please RSVP.