On Sunday, February 21, 2021, from 10:30am-1pm, Trinity Klein will host a drive-thru Food Pantry where families in need can drive through our parking lot and receive a box of food. No reservation necessary. Everyone welcome!
Special thanks to our partner, the Houston Food Bank, for providing the food.
WHERE: 5201 Spring Cypress Rd, Spring TX 77379
WHEN: Sunday, February 21, 2021, from 10:30am-1p
WHO: Everyone is welcome!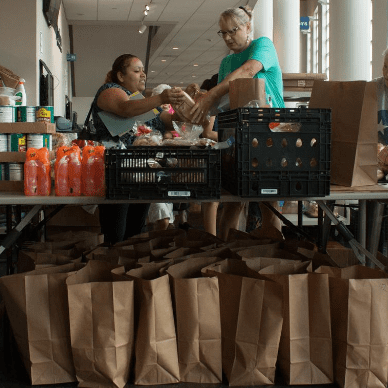 We are a client-choice pantry!  Our clients can choose which items they would like to receive including non-perishable foods, fresh produce, meat, and dairy. 
The pantry is open Mondays and Wednesdays from 9 am – 12 pm.  At this time, we are offering curbside pickup reservations.  To make an appointment click the button below.
Due to the high volume of requests, it is highly suggested you schedule your pickup time 2-3 weeks in advance. For questions concerning the food pantry or your pickup reservation, please call 281.290.4922 or use the website chat feature in the lower right hand corner.
Assistance is available for people who are experiencing an emergency situation or crisis including loss of a job, reduced work hours, a health crisis, car repairs, or loss of services.  We assist with budget counseling, food, rental or mortgage assistance, and disconnect notices for utilities. 
You must show proof of need: eviction notice, late notice, or disconnection notice.  We assist clients living in the following zip codes: 77379, 77388, 77068, 77069, 77090 (North of 1960 and West of I45), and 77375 (if in the KISD).
Appointments are scheduled with clients to better assist them in their time of need.  Our goal is to assist people as they use their gifts and talents to get back to financial independence. 
If you need assistance call the appointment line at 281-290-4922.  Due to COVID-19 precautions, all appointments are online.  Scheduling an appointment does not guarantee the qualifications for assistance.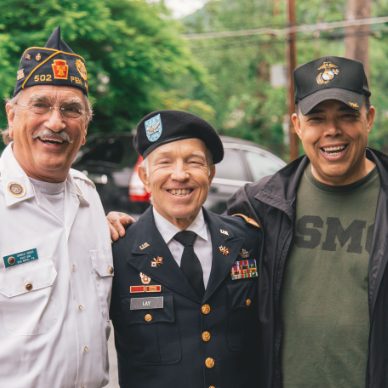 On the 3rd Thursday of each month, we host Veterans and their families for lunch, fellowship, and support.  We have various Veteran support representatives in attendance as well.  Our goal is to give Veterans and their families a safe and loving place to form relationships with fellow veterans and experience the love of Christ.
Greater love has no one than this: to lay down one's life for one's friends. -John 15:13
Heroes' Pantry is currently not meeting due to COVID-19.
Each year, approximately 70 families and foster care children are adopted through our Christmas Giving ministry.  We offer 3 options for families, and each option offers food for a holiday meal and presents for the family members.  
Joy to the World Christmas celebration for families with children

Adopt A Family program for elderly and disabled individuals

Springing Hope Christmas party for local foster care children
To be eligible for Joy to the World and Adopt A Family you must live within our zip code boundaries; 77379, 77388, 77068, 77069, 77090 (North of 1960 and West of I45), and 77375 (if in the KISD).
Families can only be accepted into these programs twice. For more information, please call 281.290.4966.