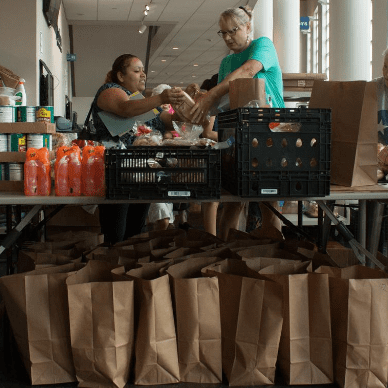 We are a client-choice pantry!  Our clients can choose which items they would like to receive including non-perishable foods, fresh produce, meat, and dairy. 
The pantry is open Mondays and Wednesdays from 9 am – 12 pm.  At this time, we are offering curbside pickup reservations.  To make an appointment click the button below.
Due to the high volume of requests, it is highly suggested you schedule your pickup time 2-3 weeks in advance. For questions concerning the food pantry or your pickup reservation, please email assistance@trinityklein.org.
Starting in 2024 you will require to provide Proof of Residence when you complete the registration form and include the following: Lease agreement utility bill or mortgage statement, and/or insurance.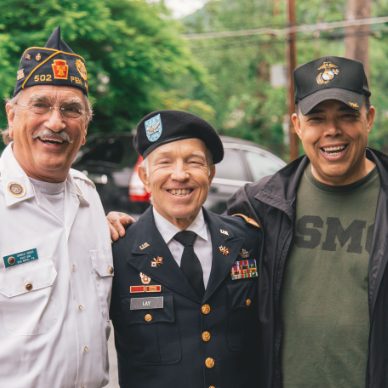 On the 3rd Thursday of each month, we host Veterans and their families for lunch, fellowship, and support.  We have various Veteran support representatives in attendance as well.  Our goal is to give Veterans and their families a safe and loving place to form relationships with fellow veterans and experience the love of Christ.
Greater love has no one than this: to lay down one's life for one's friends. -John 15:13