Sunday Morning Bible Class
---
God Loves Numbers
This 3-week Bible study series will meet on Sunday December 4th, 11th, and 18th from 9:40-10:25am in the Middle School Gym. Leader Jeff Limmer will explore God's love of numbers and use of number symbolism in scripture.
You may join the Church Center Group by clicking below.  All materials and information will be posted in the group.
Wednesday Morning Bible Study
---
Old Testament book of Joshua
On Wednesday mornings at 9:30am in FLC213, Pastor Gene will lead us through the book of Joshua.  Join us via zoom or in person.
The STARS Retreat allows individuals to experience the love of Jesus Christ by reflecting on His passion, death, and resurrection. Throughout the weekend, individuals consider how they can respond to God's love by surrendering to Jesus through intentional discipleship.
For more information please click on the button below.
If you would like to sponsor an attendee please click here to donate.
If you would like to donate money to offset the costs of the retreat, please click here.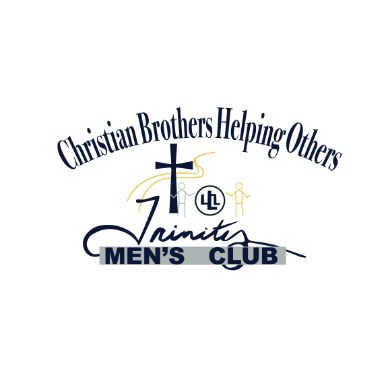 The guiding principal of Trinity Men's Club is Christian Brothers Helping Others. We are committed to:
Assisting Trinity Lutheran Church in its ministries and organizations to further the Lord's Kingdom;
Helping each other grow in the Christian faith;
Administering the Herman Schaefer Memorial Scholarship Fund which provides financial support to students enrolled in full-time church work programs; and
Promoting Christian fellowship and development through monthly Men's Club Meetings/Bible Studies, social events, fund raisers, etc.
Meetings are held the 3rd Tuesday of each month in FLC 204. Food and fellowship commence at 6:30 pm followed by a business meeting at 7 pm. Contact Dan Riemer for more information.
Mother's of Preschoolers (MOPS)
---
MOPS is for all moms with kids birth to kindergarten. It's a place for friendship, authentic community, support, and growth. Better Moms make a Better World! You can expect service projects, friendship, support, moms night out, and playdates. Childcare is provided during meetings. We meet alternating Monday mornings from 9:15-11:15 a.m. September through May.
Grow Groups are small groups that meet in homes to study God's Word, share the joys and challenges of life, and grow in faith.  Every group agrees to the Grow Group covenant and essentials: The Word of God – Forming the foundation of our time together. Acceptance – Receiving each member unconditionally without judgment. Confidentiality – Trusting each other for a safe place to share. Growth – Becoming More like Christ.
LOVE – SAFETY – CHALLENGE – TRANSFORMATION – CHRIST