Crew Student Ministry is all about discipleship of 7th to 12th grade students. Here at Trinity Klein, we believe in empowering every student to trust, seek, and follow Jesus. It is our hope and expectation that every student who comes through our doors experiences love, safety, grace, and truth as they come to embrace what it means to follow Jesus now and in the years ahead of them.
Crew Student Ministry is open to ALL Trinity members, non-members, friends, and neighbors! So don't sweat it if you haven't joined us in the past. We'd love to have you join us as we have meaningful conversations, engage with scripture, pray for ourselves and others, and discover what it means to be a blessing as we live out our lives in pursuit of loving God and loving others.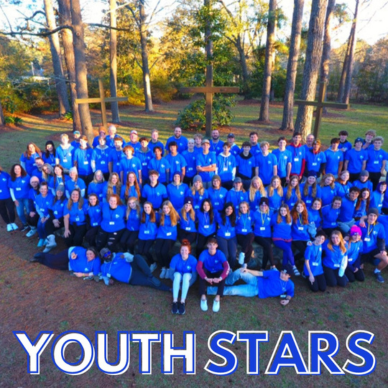 SACRIFICE * TRUST * ADORATION * RECONCILIATION * SERVICE
"… YOU SHINE LIKE STARS IN THE UNIVERSE AS YOU HOLD OUT THE WORD OF LIFE …" PHILIPPIANS 2:15-16
Location: Trinity Klein and Pinehurst, TX
Date: Friday, January 12th – Monday, January 15th, 2024
The Youth STARS Retreat allows individuals to experience the love of Jesus Christ by reflecting on His passion, death, and resurrection. Throughout the weekend, individuals consider how they can respond to God's love by surrendering to Jesus through intentional discipleship.